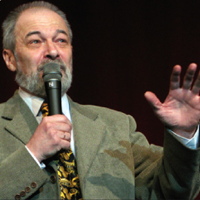 Dear Friends!
Today, the 6th of January, is the birthday of the well-known jazz reviewer, radio and TV host, a member of the Moscow & International Jazz Journalists Associations (JJA), and a member of the jury of the «Master-Jam Fest», Mikhail Mitropolsky.
Dear Mikhail Mikhailovich!
We wish you happy birthday and excellent Christmas presents! We present you jazz! And you present us jazz! And each time in this way!
And, of course, all these things, which make your life full and happy!
Sincerely yours,
"Master-Jam" Team