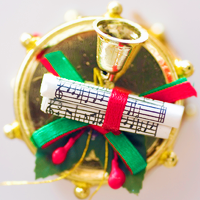 Dear friends!
Merry Christmas and a Happy New Year!
Let the New Year 2015 be generous and happy for all! Let each one of us find the everyday source of inspiration and happiness and let the luck follow on every brave deed on the way to the accomplishment of our most grandiose plans.
We wish you the Year 2015 to become the starting year of a new Era —
the Era of clever, talented, creative people ready for new knowledge and experience.
The Jam-session Era!
Let's create new wonderful World together!
Sincerely yours,
«Master-Jam» Team