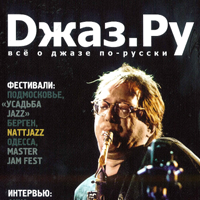 The team of the «Master-Jam Fest» thanks the chief editor of the magazine «Jazz.ru» — the most authoritative edition about jazz in Russian language — Cyril Moshkow for the publication of a detailed and objective information about the first final of the project.

We express our gratitude to the presenter of the Festival — Elena Shevchenko; the patriarch of the Russian jazz journalism — Vladimir Feyertag; the severe critic and ardent admirer of jazz — Cyril Moshkow; for their expert opinions expressed in the articles, as well as for a sincere expression of impressions of the participation in the Master-Jam's first season.

Taking into account the international spirit of the Master-Jam Fest's audience we have taken the liberty to translate the publication about the Festival into English language. We understand that the translation of the texts made by an interpreter from Odessa is not authentic as it is not made by a native speaker, but there is no word or meaning omitted, and we hope that it will allow our foreign readers to enjoy the judgments of the respectable authors of the articles.
Respectfully yours,
«Master-Jam» Team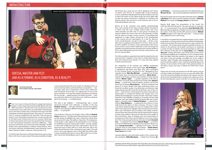 ← to view the publication click on the picture