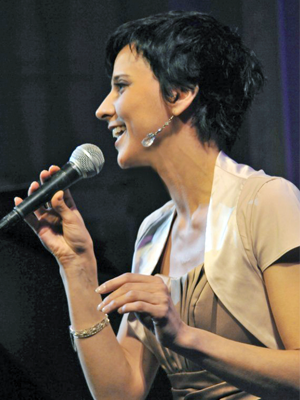 Russia, St. Petersburg
Alla Turovskaya is a jazz singer and professional actress from St. Petersburg. She studied at the State Theatre Academy in St. Petersburg. She sings with dramatical and sensitive voice. As professional actress she perform each song like a story with entaglement and culmination, and as a singer she goes with gentle feeling of melody and harmony.
Alla is a prize-winner of Jazz Competition in Jazz Philarmonic Hall in St. Petersburg (2012) (the 3rd prize in jazz-vocals category), participant of several jazz festivals: "Tautra MIG" (2013, Norway), «Lady in Jazz», «1jazz.ru» (2014, Russia).

Alla Turovskaya (vocals, Russia)