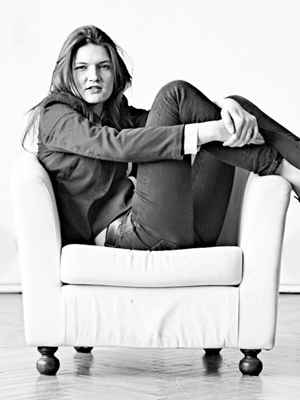 Czech Republic, Prague
Kristina Barta is a Czech jazz composer and pianist. She was born in Prague in Czech Republic in 1987. In 2015, Kristina leads her own project Kristina Barta Trio/Quartet. She performers own compositions and own arrangements of songs. She won the first prize of Jazz Prix Competition 2015. Her trio is nominated in European Jazz Competition 2016 by Czech Radio. Her previous project 'Kikina "b"' was a finalist in the international jazz competition Czech Jazz Contest 2012 and won the first prize of the international competition Young Jazz Tunes 2012. Since 2009 she works with many orchestras and bands in the Czech Republic and abroad. Among others, e.g. Felix Slovacek Bigband, Golden Bigband Prague, BigChess Band led by Vaclav Kozel, Svihadlo, Prague Conspiracy, The Spankers, Chamber Worcester, Klara Vytiskova and others. Kristina cooperates with the Berlin band Scotch & Soda, with her sister and great jazz singer, Martina Barta and with students and musicians from Jazz Institute Berlin. Since 2002 performed with folk ensemble Spalicek, classical GJN Symphony Orchestra, the Prague Film Orchestra, since 2010 the Czech National Symphony Orchestra in the Czech Republic and abroad. 2008 - 2012 she was a member of Vaclav Hybs Orchestra.
She studied oboe, piano, flute and drums in Gymnasium of Jan Neruda, high school of music in Prague. She graduated from oboe in 2006 and then studied at the Prague Conservatory for two years. In the years 2007 - 2012 she studied piano (Prof. Jiri Ruzicka) and composition (Prof. Milan Svoboda) at the Conservatory of Jaroslav Jezek. Since 2015 she studying jazz piano at the Academy of Music in Prague in master program under Prof. Karel Ruzicka.