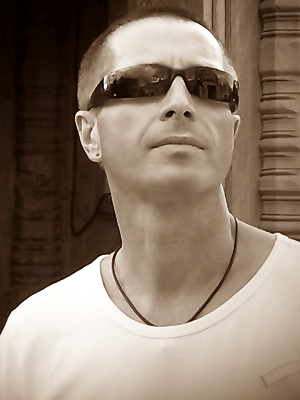 Australia, Sydney
«I was born in Russia.
Jazz-Odessa had guided me through my 14 years of exceptional music education journey. I studied and performed in this musically outstanding city with country's most creative and inspiring Music Masters. I have graduated from Odessa State Pedagogue Institute with Bachelor of Music Education degree. Russian Gnesin's Academy of Music in Moscow (Contemporary and Jazz Vocal studies) have also left a valuable footprint on my overall musicianship development. I have traveled my sounds the World and currently settled in Australia.
My Vocal Jazz Self develops and evolves in the following concept: Life has presented me with the unique music sounds production tool - my Voice. I accepted this gift as an opportunity - I play my Voice, I play on it, I play with it.
My Jazz Voice does not have a gender, it cannot be defined by range, and the only language it performs is Music.
The creative force of its jazz expressions freedoms in the rainbow of human emotions and life experiences my grown soul represents.
AND where my SOUL creates, there I am TRUE.»