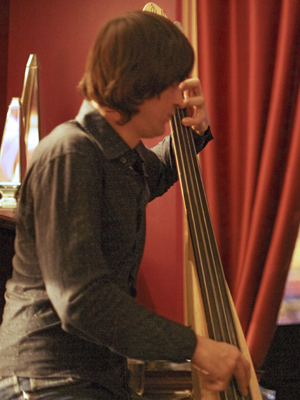 Ukraine, Odessa
Double-bass player, composer, arranger.
Vitaliy is a participant of international festivals in Ukraine, Croatia, Romania, Bulgaria, Germany (Festival "Fusion"), he won Grand-prix at the international ethnic-music festival in Poland (Bydgoszcz).
Participated in projects with A. Prozorov, Y. Kuznetsov, V. Chekasin.
Took part in classical music projects with S. Stadler, V. Repin, M. Fedotov.
Vitaliy is a member of ethnic jazz band of spontaneous music "Cheloveki".
Since 2011 he participates in author project FKP-trio (V. Fesenko, T. Kuznetsov, M. Pyatnikov).