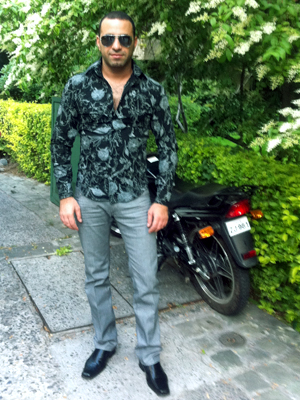 Israel, North Haifa
Wissam Arram is a percussionist, playing darbuka, an Arabic ethnic drum. He has been playing this instrument for 26 years. In the middle of his career when he already perfectly played all kinds of Arabic music he went to Florida (USA) to take his instrument to a new direction.
He learned how to play Latin rhythms and technique on Congas and Bongos and did the same with the drum set especially in funk rhythms and jazz music. He has a rhythm in darbuka called funky.
"I took the darbuka to the New World and it took me a lot of efforts to do that", says Wissam himself.
After coming back to Tel-Aviv he became one of the most high-demand session musicians in his country owing to his funky rhythm…
He played with the famous saxophone player Arny Lewrans and the well-known drummer Max Roge.
Wissam Arram (darbuca)
Israel, North Haifa
«I took the darbuka to «the New World» and it took me a lot of efforts to do that.»