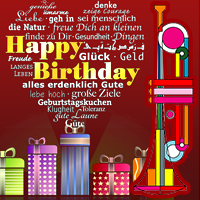 Dear friends!
Today, December, 19, is a magical day, when adults give gifts to children and each other.
Probably, this is why Mikhail Freidlin celebrates his birthday today. He loves to make presents very much.
Inhabitants of Odessa, his friends and colleagues in different cities and countries of the world know about this feature of his character. These presents are always wholehearted and for the soul, his presents are always more than just presents. They are creation. An infinite number of great ideas are not only born in his head, but manifested in the world in which we all live. And this world becomes better, brighter and more optimistic.
Dear Mikhail Pavlovich!
We wish you economic health, jazzy love, geopolitical happiness and fulfillment of dreams with drive! Let your «magic pot» cook infinite number of delicious and healthy ideas and «Master-Jams» following your secret recipe!
Happy Birthday!
Sincerely yours,
«Master-Jam» Team