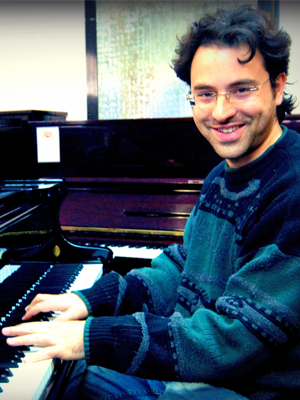 Israel, Tel Aviv
A child prodigy - composed melodies when he was 6 years old. Soon he was accepted to the music conservatory in Tiberias where he began his formal musical education learning piano and trumpet. He continued his education at the music department of the prestigious Talma Yellin high school of arts. During his senior year Gilad was already composing and arranging music for theater and films, as well as recording and playing with professional rock bands. He went on to study sound engineering in the Jordan valley, and both composition and Jazz at the Jerusalem music academy graduating with honors in 2006.
Gilad learned and collaborated with top Israeli & international musicians, amongst them: Bassist Omer Avital, Guitarist Kurt Rosenwinkel, New-York's new school founder the late Saxophonist Arnie Lawrence, Pianist Gerry Allen, Legendary saxophonist Peter Lang, Drummer Bob Meyer, Bassist Ed Schuller, and many others.
Gilad's vast range of musical capabilities has him playing different styles all over Israel, appearing on national television, and music festivals such as the International Jazz Festival in Jerusalem, the Piano Jazz Festival in Tel Aviv.
Latest Projects include production of the first full Israeli Jazz Series (Beit Avi Chai culture center 2006), a performing tour on the Cruise ship "Poesia" and performances in Berlin, Germany. His original music and arrangements have received rave reviews from teachers, fellow musicians, associates, and fans.
Twitter: gilad_chazav