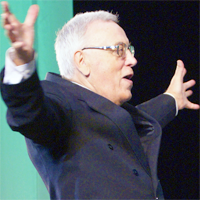 Dear Friends!
Today, the 14th of November, is the birthday of well-known and beloved by jazz community jazzman — Nikolay Goloshchapov, the creator and artistic director of Odessa big band, who has been heading jazz department of Odessa College of art and culture named after K. Dankevich for more than 30 years, the organizing committee member and the jury deputy chairman of «Master-Jam Fest».
Dear Nikolay!
We love you very much and are grateful for maintaining high level of jazz culture.
We wish you Health, Joy of Life, Inspiration, Creative and all sorts of Rise and Eternal Jazz Blossoming!
Jazz needs you and we need jazz very much!
Sincerely yours,
«Master-Jam Fest» team