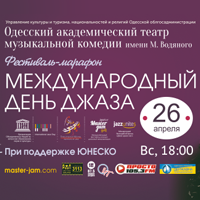 Before the announced concert of the Festival-contest «jazz unites us!» on International jazz Day, left very little time, and we begin to acquaint you with musicians, unforgettable meeting with them waiting for you at 6:00 pm April, 26.2015 at the Odessa Theatre of Musical Comedy.
Dear friends!
The duet of Odessa inhabitants, Taras Kuznetsov (piano) and Igor Ulitskiy (saxophone), is well-known for regular performances of art songs in the musical clubs. Their performances are made attractive to numerous youth audience with the great skill of playing their instruments, the variety of expressive language of modern jazz, the feeling of partnership and the original performing style.
Taras Kuznetsov, being a part of the trio FPK along with Vitaliy Fesenko (contrabass) and Miroslav Pyatnikov (trumpet), has often performed at the festivals and, particularly, at the first festival of International Jazz Day in April, 2012.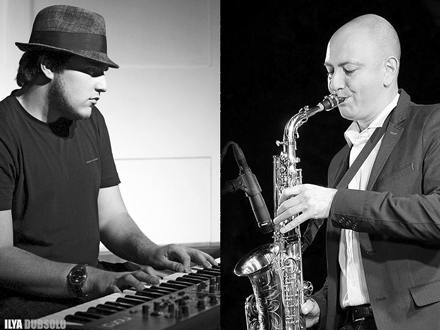 The guest from Ekaterinburg, Boris Plotnikov, the maestro of the harmonica improvisation, the prize winner of the first International Festival-Contest of Jazz improvisation skills «Master-Jam Fest» in 2013, will join the duet on 26th of April.
Sincerely Yours,
Elena Shevchenko and 'Master-Jam' Team
The concert begins at 18:00 in the Odessa Theater of Musical Comedy

Tickets can be purchased at the theater box office and electronic ticket offices: