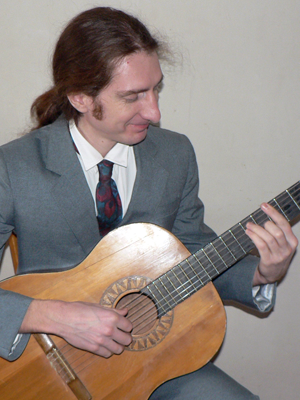 Russia, St. Petersburg
I was born and grew up in Krasnodar. I finished the musical college named after M. P. Musorgskiy in St. Petersburg. Among educators I would distinguish Sergey Dikman, Hasan Baghirov, Alexandra Starostenko with special reverence. For about 7 years I was playing jazz standards along with practicing finger-style and classical guitar. The most important thing for me is certainly jazz!
I participated in the competition called "Autumn Marathon" in St. Petersburg, Moscow festival "Jazz Territory". Currently I work with solo program and as a session musician in various clubs of St. Petersburg, Krasnodar, Sochi, Groningen (The Netherlands).
Denis Kovtun (guitar, Russia)
«The most important thing for me is certainly jazz!»