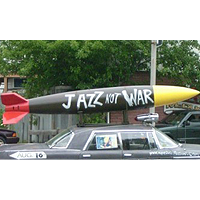 Dear friends,
Today in Ukraine and around it a dramatic situation has arisen.
We are against war in any of its aspects.
We are for socializing in a language that is understandable to all people in the world: the language of humanity, kindness, mutual respect and freedom.
In this sense, the initiative of UNESCO to promote intercultural dialogue, creating an atmosphere of mutual understanding and tolerance through the language of jazz, could not be more relevant!
We are for peace, jazz and joy of life!
Jazz not war!
«Master-Jam Fest» Team
Photo sourse