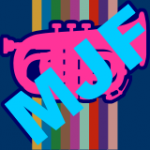 The International Festival-Contest of jazz improvisation skills "Master-Jam Fest" announced the exact dates of the Final of the Contest and a celebration of the International Jazz Day by the Festival.
The FIRST FINAL of "MASTER-JAM FEST" will be held in Odessa (Ukraine), in JUNE, 5–8, 2013 in The Odessa Academic Russian theater
(5th, 6th, 7th of June — Contest days, and 8th of June — the Festival Gala)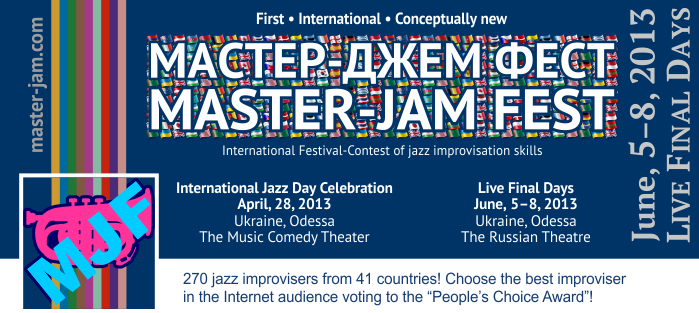 Also "Master-Jam" together with Odessa College of Art and Culture will mark the International UNESCO's JAZZ DAY in APRIL, 28, 2013. This concert with legendary jazz musicians will be held in The Odessa Music Comedy Theater.
The Master-Jam Fest jury polling ends in March, 10, 2013, the jury's decision will determine the finalists.
Soon detailed instructions for finalists and a detailed schedule of the festival-contest will be posted at the festival website.
Remember, the Online polling for the "People's Choise Award" continues until the first day of the "Master-Jam" Final.