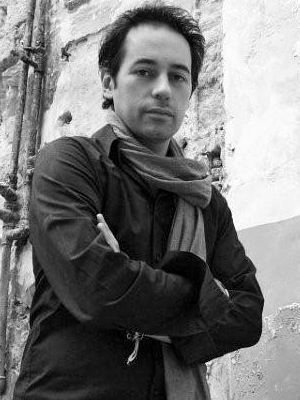 Italy, Savona
Pianist, composer, arranger.
He got the Pianoforte Diploma, the Jazz Music Diploma, the Music Teaching Diploma and the Second prize for Pianoforte Teaching.
The first prize at the 21st International Competition BARGA JAZZ 2008 for Jazz Orchestral Arrangement and Composition.
The first Prize at the 4th National Competition WALTEX JAZZ COMPETITION with THE DUET.
He is the finalist of PIACENZA JAZZ ARRANGERS 2008 (to John Coltrane). The finalist of the 22nd International BARGA JAZZ 2009 Competition for Jazz Orchestral Arrangement and Composition - Original composition section. In 2006 he collaborated with the Cuneo Conservatory Orchestra with whom he played contemporary music and wrote arrangements for Strings and Choir on the music of Duke Ellington. He has played in important manifestations such as the 6th Edition of SUONI DAL MONVISO 2010 and the FESTIVAL DELLE COLLINE 2010 (Prato, Italy). He played various times Mass for Pianoforte, Choir and Orchestra of St. Dobrogosz with the Orchestra Monvi Streicher and with the choral group The Polyfonics of Marchesato. In 2010 he recorded with the Saxophonist Roberto Rebufello the CD: THE DUET - `JOKES IN THE SKY`.
Also in 2010, he composed and arranged pieces in sextet, recorded the second CD with THE DUET.
He has played in Vienna: B?sendorfer Saal im Mozarthaus , and Kaisersaal im Klavier Galerie where he recorded the new album in a duet with Roberto Rebufello (THE DUET).
For many years he has followed a teaching career in various schools and given Jazz Master Classes in composition, improvisation and harmony.
http://www.facebook.com/novecento1