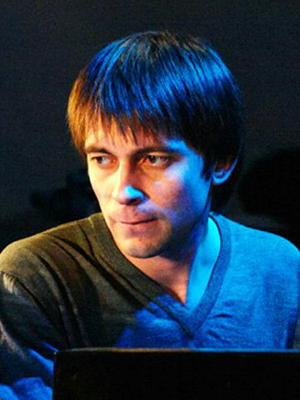 Ukraine, Kiev
Jazz pianist and composer Alexey Bogolyubov is one of "real music conductors". He finished Kiev musical college and institute named after R. Gliyer (the jazz music detachement).
In 2010-2011 he was in the nine-month around-the-world cruise on the ship "Dolphine", where he played in the jazz orchestra. His impressions of the cruise he expressed in the music of his programm "Antarctica jazz". He is a participant of numerous fusion projects, including Slavic song improvised music in the Katya Chilly Group and modern improvisational jazz silent film musical scoring.
The participant of international jazz festivals.