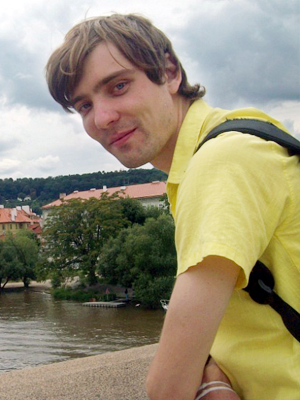 Ukraine, Kharkov
Dmitriy Bondarev is a jazz trumpeter, composer, arranger, bright representative of Ukrainian and Russian jazz stages. He participated in numerous jazz festivals of Ukraine (Za-Jazz, Jazz in Kiev, Alfajazz etc.), Russia (Usadba.jazz, MuzEnergo etc.) and Poland (Ukrainian culture festival in). The winner of the Grand Prix of young jazz trumpeters contest named after Yevgeniy Savin (Dubna, Moscow district,2010), Grand Prix of competition at the festival "Usadba.Jazz" (Moscow, 2010), the 1st prize of International Young Jazz Performers Competition named after Kim Nazaretov (Rostov-on-Don, 2011). In 2011 he worked on probation in Warszawa (Poland) as part of the scholarship program 'Gaude Polonia'.
Dmitriy is one of the leaders, founders, and permanent participant of such ensembles as Acoustic Quartet and Magnifika group (Kharkov). Recently the trumpeter performs and records as a sideman of leading projects of Kiev, Lvov, Donetsk, Krasnodar, Yekaterinburg. He worked with such performers as Karl Frierson (De-Phazz), Steve Turre, and also Big Band named after Garanyan, Kiev Big-band, Dislocados, Coal Jazz Quartet, Jazz Gang Stream, New Jazz Progect, FreeSpokenBand, Ignat Kravtsov Quintet, Jullian Tucker, Anna Chaykovskaya, Sergey Davidov, Sergey Babkin, Kuzma (Skryabin group) and many others...
Dmitriy's Discography:
With Acoustic Quartet (AQ): USB-blues (2008), "Игрушка" ("A Toy") (2010)
With Anna Chakovskaya and АQ: "Oljin Dvir" (2012)
With Jullian Tucker and АQ: "Colors" (2012)
As a part of Jazz Gang Stream: "Suit for Sins" (2011)
As a part of New Jazz Progect: "Strange Connection" (2011)
As a part of Ignat Kravtsov Quintet: album is recorded, its official release is scheduled for the beginning of the 2013th.