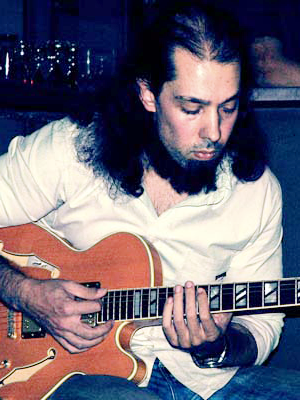 Greece, Athens
Greek guitarist George Stavroulakis considers himself an electric guitar "enthusiast" with experience in various contemporary genres, including post-bop, contemporary jazz, jazz/fusion, funk, rock and some metal.
He had various influences, including Tim Miller, Kurt Rosenwinkel and Adam Rogers to name a few from the contemporary guitar masters and Joe Henderson, Sonny Rollins, John Coltrane, Freddie Hubbard and Wes Montgomery from the jazz greats.
Currently he is working mainly with his jazz trio called O3 (http://www.o3jazzband.com).