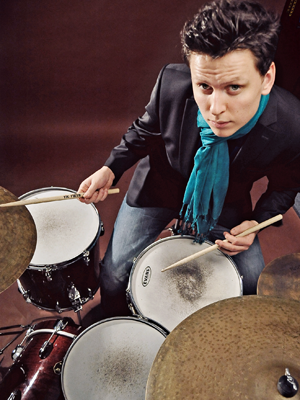 Russia, Yekaterinburg
Professional jazz musician (drummer), composer and leader of his own ensemble "IGNAT KRAVTSOV QUINTET". The winner of international jazz festivals in the USA, Poland, Ukraine and Russia. Collaborated with such known musicians as Steve Turre, Stanley Jordan, Jerry Gonzalez, Rosario Giuliani, Jesse Jones jr., Bobby Martinez, Nicole Henry, Leonid Ptashka, Valeriy Ponomarev etc..
He has entered into the list of Vladimir Feyertag's jazz encyclopedia.
Member of numerous professional multi-style ensembles: Free-Spoken Band, Andrey Pletnev Quintet, BassBulatovBand, Old School Trio, Muchachos Band.