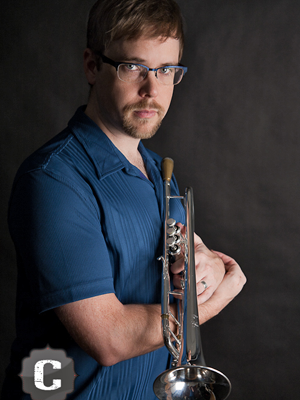 The USA, Portland
Bach Trumpet Artist, John Dover, based out of Portland, Oregon, fuses his classic sound with a modern edge. John's influences range from the jazz sounds of Miles Davis and Chet Baker to the modern pop of Sting and Jamie Cullum. John takes the trumpet's full spectrum of sound and delivers a contemporary approach to a romantic instrument.
John was schooled on the legends of West Coast Cool, Funk, and Be Bop as well as classical theory, composition, and technique. John's approach to music is enriched by his experience of over 20 years, making him able to express and enhance his ideas and influences with ease and sensitivity. John's strong improvisational sense and energy are unforgettable.
John also seeks to influence tomorrow's generation by reaching out to the communities where he performs. Through private teaching and school clinics in addition to his performances and sessions, John gives these students the chance to interact with professional musicians – something that many of them have not had an opportunity to experience outside of their CD players. John Dover's musical journey expresses a fusion of sounds for today's listeners, from Jazz to Funk to Rock to Classical. John Dover and his trumpet, warming you up with his cool tone.
http://johndmusic.com
http://www.facebook.com/johndovertrumpet