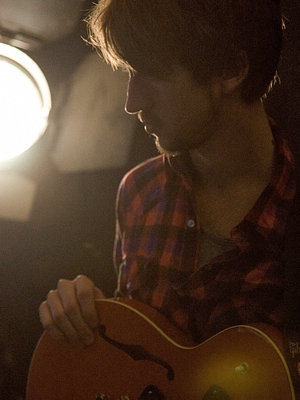 Latvia, Ogre
"I'm a 21 years old jazz/impro guitar player from Latvia, currently living/studying in Amsterdam.
Recently I've released my debut album "Melancholia", which you can listen online here: matisscudars.bandcamp.com
While living in The Netherlands, I've won a couple of prizes: in 2010 I won the Grand Prix at the young jazz talent competition "Prinses Christina Concours", which gave me the opportunity to study together with Brad Mehldau, attend the jazz workshop in Banff, Canada, where I studied with Dave Douglas, Matt Brewer, Robin Eubanks, Donny McCaslin, Steve Lehman, and many others.
On 2012 I won the Grand Prix at the international "An Eye Jazz Award", which included musicians from Boston, Philadelphia, Amsterdam and New York.
As a bandleader and soloist I've performed in Canada, USA, Carribean Islands, China, Germany, Holland, Belgium, and elsewhere."
Matiss Cudars (guitar, Latvia)
"As a bandleader and soloist I've performed in Canada, USA, Carribean Islands, China, Germany, Holland, Belgium, and elsewhere."