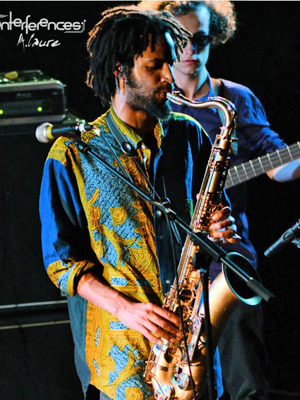 France, Strasbourg
My name is Musina Ebobisse and I play the tenor saxophone for 14 years.
I studied classical music at the Conservatory in Strasbourg for 8 years before entering the jazz department. I graduated from the conservatory last year. Since 7 years, I've been involved in different musical projects, playing jazz, reggae, funk and blues.
My influences in the jazz fields are John Coltrane, Sonny Rollins, Joe Lovano, Steve Coleman and many others.
I'm also member of the reggae band TND in Strasbourg.