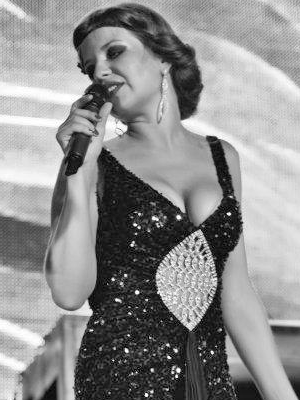 Ukraine, Odessa
Natalya Otsabryk (vocal, Ukraine)
Natalya is currently a fourth-year student at the Odessa National University, majoring in management of foreign-economic activity.
She has been singing and playing the piano since she was 6 years old, and has taken part in many regional, national and international festivals and competitions.
In 2005 Natalya graduated from the music school where she played the piano, acoustic and electric guitar, studied music theory and sang in the choir.
One of the biggest hobbies is learning foreign languages - Natalya speaks English and German fluently, moving on to French.
Plans for the future include getting the Master's Degree in Business in one of the universities of Germany. However, she has never stopped developing as a musician and is going to pursue the career of a jazz/pop singer abroad.