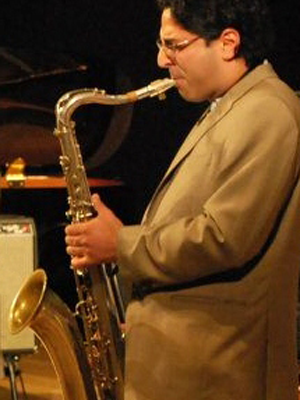 The USA, New York
Ofer Assaf (sax, USA)
Ofer Assaf, jazz saxophonist, composer and educator, member of the Bernie Worrell Orchestra (P-Funk and Talking Heads) was born in Israel where he attended the Thelma Yellin High School of the Arts dividing his time between music and dance. In 1991 he won the Israeli National Competition in Jazz and Contemporary Music for young musicians. He was a saxophonist with the Air Force and IDF Orchestras in the Israeli army before moving to New York and studying at The New School University's jazz program. While pursuing his degree, he received scholarships and awards from the Eubie Blake National Jazz Institute and the America-Israel Cultural Foundation. Since graduating in 2002, he has performed with a wide range of artists including Wayne Shorter and Herbie Hancock in Carnegie Hall as part of the JVC jazz festival.
His debut album, "Tangible Reality", was pre-nominated for the 2009 Grammy Awards in the category of Best Jazz Instrumental album.
https://www.facebook.com/pages/Ofer-Assaf/13245181350
www.oferassaf.com