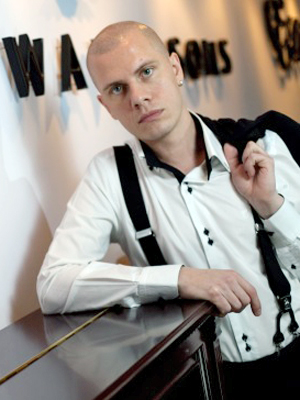 Ukraine, Kiev
The world heard my first sounds on the 10th of December, 1973. Since then all my life is accompanied with music: my first steps, first success and discoveries. Maybe due to this evident child's talent my parents decided to develop it in myself. I was admitted to Kiev music school No5, then to Odessa music school named after Stolyarskiy. But the greatest part of my childhood I spent in Kiev studying at special music school named after N.V.Lysenko. There was everything: true friendship, first love, talented and attentive teachers, first concerts and musical achievements.
After graduation from Kiev state conservatory, department of special piano, I got an excellent opportunity to visit foreign countries. Shandor Weg invited me to Krakow Mozart academy of chamber and orchestral music. Then I complete jazz course at Hannover higher school; theВ
course of special piano by prof. D.Bashkirov - Mozarteum, and the course of special piano prof. Alphons Kontarskiy at Sommerakademie der Hochschule Mozarteum in Salzburg.
Later I took part in jazz festival which was held in Vilnius, Lithuania (1993), and in Gideon Kremer's festival of modern classical and chamber music Kremerata in Lockenhaus, Austria (1994).
Since then I started giving concerts. Krakow was the first to hear my music. Then I played piano in Grand Hotel MARITIM in Hannover.
In 1998 I returned back home in Ukraine. Nowadays I play my music and live here, in Kiev.
www.pavelignatyev.com
http://www.facebook.com/pavelignatyev