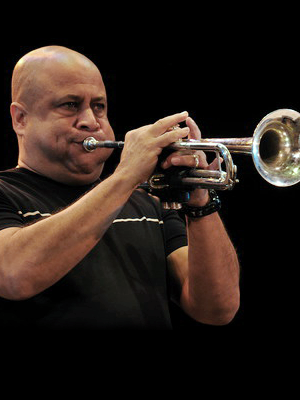 Cuba, Havana
Roberto Garcia is a world-class Cuban trumpeter and musical director of The Academy band.
He has shared the stage with Chucho Valdes, Emiliano Salvador, Omara Portuondo, Alexis Bosch, Pablo Milanes, Silvio Rodr?guez and Ern?n L?pez-Nussa among other musicians.
With the famous Cuban band "Afrocuba" he played several times in London, performed the trumpet part in the Symphonic Orchestra in Guayaquil, Ecuador. He also offered workshops about popular music and improvisation there.
At present he is a professor at the Superior Art Institute in Havana.