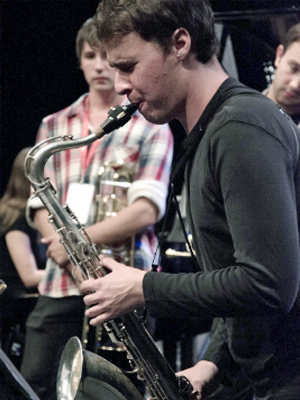 Austria, Graz
Tenor and Soprano Saxophone
Born in 1991 in Austria.
Started playing classical violin and Flute at the age of 9 in music school.
After hearing jazz giants like Joe Henderson, Dexter Gordon or John Coltrane he started playing Saxophone.
Studying Jazz Saxophone in Graz with Prof. Karlheinz Miklin since 2010.
Influenced a lot by Dexter Gordon and Joe Henderson as well as modern sax guys like Seamus Blake.