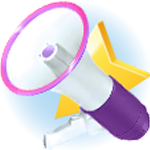 Now the First International Festival-contest of Jazz Improvisation is over. We all feel a bit sad, but we still have videos, photos, and, most importantly, your feedback!
Many of those who visited this incredible celebration of jazz in the Russian Theatre or watched a broadcast on the Internet wrote about their impressions. You can find all the comments on the pages of the project in our social networks, and here we have collected the most interesting and unusual ones. You can also leave your comments here or in social networks of Master-Jam, in your Twitter or blog.
For you, we are now collecting videos of competitive and the final days, making out the photo galleries of our common holiday — you can immerse yourself once again into the incredible atmosphere of Master-Jam Fest.

The effect of this festival-contest was completely unexpected. Creative effectiveness of participants reached a level that rarely occurs at the festivals of a usual format. The master-jam in its essence became a creative environment in which many musicians showed themselves from an unexpected side. Here it was important not a picture, not a rating nor incarnation of television producers' illiteracy, but the music. It not only sprang up, but also showed hidden opportunities of ensembles created by chance, helped find some amazing musical heroes that will be discussed for a long time, and roused the entire audience in delight, together with imperturbable in appearance, but no less emotional jurymen. Congratulations to Mikhail Freidlin and the whole team for unpredictable success.
Mikhail Mitropolsky
* * *
The holiday was a success! Was it a festival? Yes, absolutely! Was it a competition? Of course! By the essence, the spirit, and the results! Was there Jazz? Yes, at its best manifestation — improvisation lasted for 4 days. It was a feast of musical rebellion similar to the children's holiday of permissiveness. We were overeating dessert for 4 consecutive days. Jazz as cakes, jazz as ice cream, jazz as jam, if you like. Jazz as «KVN», as a way to knock out the tears of joy, moments of musicians' revelation, a musical intimacy and soulful openness on the highest level of musical professionalism.
But we want more! «Jazz is never too much» — said Mikhail Freidlin and it became the slogan of the festival.
Now, it became clear what Odessa «High Music» club hid behind of jam-sessions high fences, where regular audience and jazz fans were not allowed during Odessa Jazz Carnivals. We have grown to this height.
Should «Master-Jam» happen again? Yes, please! A lot of it and often! Odessa began to breathe deeply. This was the second part of the film «We are from Jazz» by the spirit, the venue, and for citations.
«Is the black man real?» And not only him. And Anatoly Kroll is real.
The hall is selected correctly — acoustics are good.
Thanks for the great feast! Let it be New York, and New Orleans! But be sure to come back to Odessa! Not everyone had left, and the children grow up ... not only in Indonesia.
With great respect and gratitude,
Alexander Tverdokhlebov
* * *
I have not experienced such a brotherhood and unity for a long time with all those who were next to me, both on stage and in the hall. And all the problems went away and disappeared in one moment in the euphoria of the jazz magnificence
Congratulations to Mikhail and his entire team for embodiment of wonderful idea, professionally organized holiday, for the warmth and kindness to all, even to those who doubted ...
I really hope that the enthusiasm of Mikhail will last for a long time, and Master-Jam will master the other spaces.., covering them with real jazz! CONGRATULATIONS!
Tatyana Komova
* * *
Master-Jam Fest is over giving a remarkable aftertaste! Thanks to the organizers for this great contest! I'd like so that MJF lived! And Odessa heard again musicians like Gregory Boyd, Hernán Rodriguez, Joey Alexander, Dzissi and Roberto Garcia, Alexis Bosch and many others.
Marianna Podya
* * *
It so happened that, for me, this fest lasted a little longer than for other spectators — today I participated in the MC, and I do not hesitate to say, of a crowd-pleaser Boris Plotnikov and also heard a couple of great jams in a very emotional chamber environment. Many thanks to all: the organizers — for a titanic work, musicians — for a five-day explosion of emotions and the obviously incredible. The keynote of impressions is the constant surprise — how can they right here and now, without preparation to do it and do it so well? And a huge respect — they still can do it!
Ed Chelbashev
* * *
I'd like to express enormous recognition and make a low bow to the organizers that have succeeded in such a difficult economic time to organize and hold a Festival at a high level, and thereby remind the world that the glorious city of Odessa lived, lives and will live!!! Thanks so much to everyone, we really have been to a Festival of a very high level and have received a lot of positive emotions, thanks!!!
Ruslan Pavlov
* * *
An unprecedented for Odessa and also for Ukraine project has succeeded. Four days to the brim full of jazz of the highest standard are over. It's both glad and sad. Glad for our city, for the citizens of Odessa and for those who have been able to do it. Sad because this bright holiday has ended. A new word was said in the history of jazz contests and festivals. Another great page was inscribed in the cultural history of Odessa. New meanings and values were opened in the life of the city and the citizens of Odessa. Thank you Mikhail Freidlin! It was a great idea and a great execution. Thanks to everyone who prepared, organized and coordinated all this. Good luck and new bright projects to you, guys.
Nathan Gonopolsky
* * *
JOY, DELIGHT, JAZZ!
Master-Jam Fest. Today a gala-concert of winners was hold.
Uttermost delight!
Something incredible!
Different people from all over the world, great talents, united and showed on stage such a thing!!!
Crowded hall was roaring, buzzing, and rose in applause and long did not want to let go. Odessa public gave a hundred per cent support or even more!
Musicians, real masters of improvisation, had pushed themselves to the limit.
Several hours of breathtaking performances.
No words!
I watched the actors on the stage during their performances. It was an expression of the uttermost happiness. To appear before the footlights in a big band with four dozens of highly skilled musicians from around the world — it happens not often, agree, and for someone only once in a lifetime. Star moment.
I'm not a music critic. Experts will yet say their word also with regard to the highest level of organization of the music festival, and to the highest level of the musicians who took part in the final. The fact that there were super-professionals in the hall is clear even to me, an ordinary listener and spectator.
I think we will have a lot to discuss, watch videos and photos...
For those who were not in the hall today and did not watch the live broadcast, I advise to watch the today's recording tomorrow. You are guaranteed lots of fun.
Thank you Mikhail Freidlin!
Thanks to you and to your team!
The first Master-Jam Fest — festival-contest of jazz improvisation — has passed with an excellent mark!!!
Well, Odessa is now the jazz capital of the world!:)
Elena Mazur
* * *
To say that I enjoyed it too much is to say nothing ... Yesterday I discovered for myself the world of jazz music ... Many thanks to the organizers and participants of the festival. I hope that next year it will be held again in our town, and then I will not miss a single competitive day)))) How nice it was to see in the hall so many young and inspired enthusiastic individuals as spectators ... As long as there is such music and such people in our city, Odessa will live ... in spite of all the efforts of modern «politicians» to make it an ordinary provincial town)))
Oxana Sorokina
* * *
A fantastic project! I've never heard of anything like that! Much success to you, Mikhail Freidlin, and the entire team of the Festival! And thank you very much! In Odessa, there was something conformable with the former glory of the city.
Yuri Nikitin
* * *
Dear Mila,
I congratulate you and your friends with a wonderful representation (manifestation) of jazz in Odessa. I am utterly delighted with your work and your love for jazz. Thanks to your messages, those of Olga Peycheva and your other friends, I followed everything that was happening in Odessa, and I can say that I am very sorry that I was not a part of these wonderful celebrations for the glory of the jazz. Music is a wonderful gift from God and, like Schopenhauer said, "it is not something that accompanies the world, it is the world". And you, the lovers of jazz in Odessa and beyond, proved with your unusual festival that you are the LIGHT which all will now look up to. It is wonderful to be your friends. May God give, next year I'll come to Odessa together with my brother, Misha Blam, who opens in Belgrade the only Museum of jazz in Europe, and this will be a wonderful celebration of my soul. Once again, thank you for all the beauty and joy that you have presented to lovers of jazz and good music. May the Lord preserve you all!
Zorica Peles
* * *
I like to attend such events, but haven't seen something like this for a long time ... while getting out of the car I was still dancing and singing ...))) The level of organization and professionalism is very high!!! Honor and praise to the organizers and musicians ... and a huge recognition for a wonderful evening!!!
Marina Shlyagun-Agapova
* * *
I want to separately mention not even thanks but deep bows and respect to Mikhail Freidlin. He presented a fantastic holiday for the whole Odessa, so all in all, this is a new phenomenon in the history of music competitions and festivals. And only Misha, and probably the Lord know how much it cost ... It's not a business, it's an investment in the future generation, the music, the culture, the jazz!!! Misha, I as a person engaged in festivals scary to imagine how much it cost you ... And once again thank you. I believe that there will be people with finances who will help support this Festival and other similar events. It's not normal when tens of millions go into the pipe or in someone's bottomless pocket, and people like Freidlin «blow up» the city with their money and give the holiday to thousands of people. Misha once again thank you very much!!!
Mikhail Beizerman
* * *
Odessa, BRAVO! Such a gorgeous Jazz Festival! Thanks to the organizers! Guys, it's cool! A real feast of joy, happiness and freedom! Respect to Odessa jazzmen! You came off! WELL DONE! Hip-hip-hurrah to Jazz! Hooray to the Festival! Long live our beloved Odessa!
Marina Izosimova
* * *
Odessa has really become a jazz capital. The city hosts with the undoubted success the First International Contest of jazz performers and improvisers — Master Jam. The great idea of Mikhaill Freidlin was brilliantly realized by the team of professionals and enthusiasts in the form of a bright and contemporary world-class project. In the final stage of the competition, on the stage of the Odessa Russian Theatre, stunning young, talented musicians from North and Latin America, Europe and Asia act, compete and shine with spontaneous improvisations. Jazzmen that came practically from all over the world. And an especially pleasing thing — young musicians from Odessa have a very dignified look close to them.
I think it's safe to talk about the Odessa jazz school that came into being and is developing and about its Everest — school of jazz improvisation skills. In the jury of the contest consists of Ukrainian and Russian experts of the first magnitude, foreign guests who are rightly considered the top of the modern jazz. And they will have to resolve a task that is not very simple. All musicians really are very good. How will the members of the jury select the best of the best, personally for me it's hard to imagine. Now I am not going to describe my impressions about each of the jazzmen- contestants. I am sure that the experts in the field of jazz and jazz improvisation will do it better than me. I can't refrain from sharing my delight of unreal prodigy from Indonesia. Nine year old boy amazingly improvises on the piano and is on a par with the most venerable jazzmen. What elegance, intelligence, delicacy and an incredible talent!
I sincerely congratulate our city and our country with a new great project of world level. Congrats to the whole team of Mikhail Freidlin and Master Jam. Congrats to the Odessa jazz musicians and the masters and the new wave of young talented artists and improvisators with jazz triumph in Odessa. Odessa really has a lot of jazz! Although really good jazz, sounding today in the Russian Theater is never too much. Yesterday in the hall it became clear to me that whatever the result of this contest will be, in any case, the Jazz will be the winner! Today there will be improvisations in the Latino and Bi-Bop styles, and tomorrow the Gala concert. I will be there

Nathan Gonopolsky
* * *
I remain a grateful viewer and listener of jazz improvisation Festival taking place in Odessa in the Russian Theatre. My impressions I'm already alive with I'll mention later in the notes of an amateur (and in all that relates to jazz I'm a complete amateur), which may seem interesting to anyone, because most consumers of music are happy, albeit subtly feeling, responsive amateurs. And I could remain silent, but I feel I will want to speak. Nevertheless already now I'll say — what has been carried by Mikhail Freidlin with his team is not only unique in content, breadth of range, elegance and beauty, but highly professional in organizational sense. Information support of the festival by Lyudmila Mazur deserves separate recognition. Sometimes it seems she anticipates any question that might arise from the audience, and gives to it so full, totally exhaustive answer that even the absolute neophyte begins to consider himself more than knowledgeable in the finest jazz matters. This, of course, is an illusion, but a nice one.
Valery Baranovsky
* * *
Next vehement thanks to all who participated in the origination of this unforgettable festival! Emotions are still overflowing and for a long time will not leave in peace! And let the whole world know and envy — you have presented a real happiness called MJF!!! =)
Tatiana Pirogova
* * *
The festival is just awesome .. musicians are great .. thanks to the organizers ... indescribable experience... really looking forward to repeating next year ...)))
Susanna Poghosyan
* * *
Thanks to the organizers of Master-Jam Fest! Hard to imagine what effort it took. Simply stunning performers of jazz, an unforgettable show, emotions that will last a lifetime!!!
We believe and hope that next year again we'll survive this Jazz explosion in our city!

Svetul?ka Solomina
* * *
I am sure that next year a stadium should be rented for the fest =)
Felix Morozov
* * *
While outside it was raining and wet wheels of tired cars were spitting sticky mud on passers-by, in the hall it was warm and comfortable and there was something really magical. Sunny, positive jazz vibrations completely filled the hall, going through everybody and giving positive emotions not only to the audience but also to the jury and the musicians themselves. The first day gave me a sea of unforgettable experiences, a great big thank-you to all for it!
«EtoYa»
* * *
Thank you so much for this pressure of incredible experiences from everything happening in the Hall!!! It was the first day, but memories to last a lifetime...
Garrick Obama
* * *
Got a lot of pleasure from yesterday's Jazz evening!!! Stage show looked very organic and driving!!! An excellent organization, I believe!!! The start is very confident! Many thanks to the participants and organizers!!!
Ekaterina Dubrovina
* * *
Thanks to the organizers and to the author of the project! The first day was unusually impressive! Authoritative jury, very professional participants and everyone is interesting in their own way. We can say that this is the most outstanding and weighty event in the history of the Odessa Jazz! All at the highest level! Hooray!
Elena Penyazeva
* * *
For Odessa, from my point of view, it is a Festival of entirely new level and preparation.
Lyudmila Zabolotnaya
* * *
Huge recognition for the incredible show of MJF!!!!
Osp Art
* * *
It's great that the first international Festival-contest of jazz improvisation took place exactly in Odessa and exceeded all expectations! It was impressive, emotional, filled with crazy energy and stunning drive!
Many thanks to participants for the inexpressible gamut of feelings and congratulations to the winners of the contest, you are Awesome!
Irina Petrusya