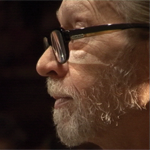 On the eve of the International Day of jazz, note that we invite the jazz community and visitors to the city of Odessa in the Odessa theater of musical comedy, we asked Elena Shevchenko, Art Director jazz club «Ragtime», the teacher-methodologist of the Odessa School of Art and Culture. K.F.Dankevicha, and a leading organizer of concerts and jazz festivals, a member of the International Union of Journalists and the author of articles on the theory and history of jazz, to acquaint us with the musicians who will take part in a concert dedicated to this day.
Elena Shevchenko says!
Sergey Terentyev (on 11 April he is 67 years) is a master of the Odessa piano school, who was the first in the USSR musical space of 70-s to start playing on the Philharmonic stage both classical and jazz pieces. He received an excellent academic education in a special music school named after Professor Stolyarsky and in the Odessa Conservatory named after A. Nezhdanova. He studied Jazz himself, briefly studied at the conservatory of jazz in Oleg Lundstrem Orchestra.

Since 1978 onwards (with breaks for work in Denmark and Spain) he has been a soloist of the Odessa Philharmonic. He takes part in jazz festivals and concerts, singing jazz classics and his own arrangements of works by Chopin and Rachmaninoff.
Jazz critics of several European countries have nicknamed the Odessa pianist «Maestro silk fingers» because the performing style of S.Terentyev, continuing romanticism of Bill Evans and the independent rhythmic of the right and left hands of Errol Garner, has a special elegance and finesse.

Sergey Terentyev most often acts solo or in chamber jazz formation.
On April 28, he will be playing for the first time accompanied by the Odessa Jazz Orchestra conducted by Goloshchapov.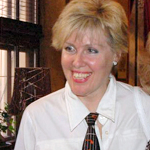 Olena Shevchenko